Luxury Rwanda Gorilla and Beach Holidays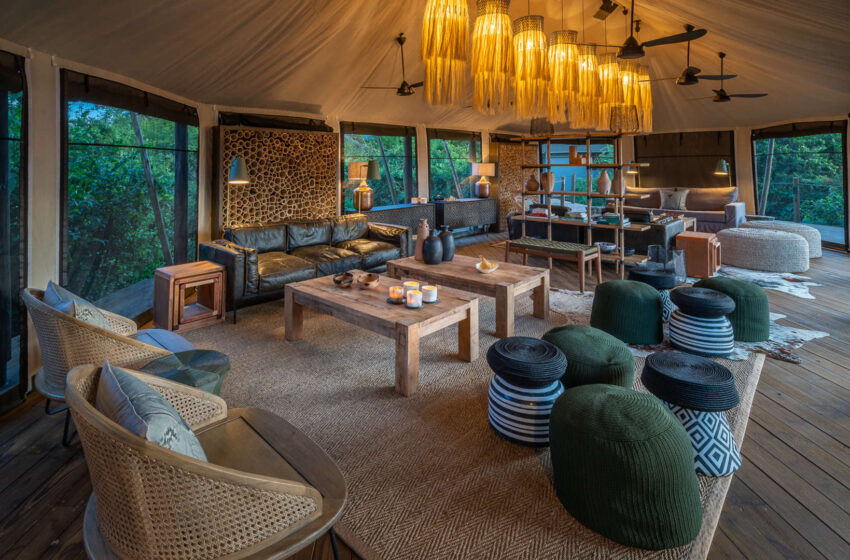 There is nothing more magical, nor more privileged in terms of African wildlife experiences than a gorilla trekking safari tours. If contemplating a grand tour of Africa, then coming upon these gently grazing giants in their natural, jungle domain, would be an unmissable highlight.
Each family has undergone a very delicate process over the years that gradually make them accustom to humans, but are no means tame. The strict limitation on permits means they are not to be interfered with too much and why you also need to book your place in advance.
This gorilla safari trip will require you to go and stay with luxurious lodges such as Bisate lodge with unique in its design, six sumptuous forest villas are luxurious while retaining environmental principles and reflecting the culture of the surrounding country. Each has a generous yet intimate combination of bedroom, reception space and bathroom, heated by a central fireplace and a private deck looking out to Mount Bisoke.
The guides will use their knowledge of the gorillas' habits and information from the previous day to locate the group's whereabouts. For this reason, one group cannot be said to be easier to track than another.
The time taken to track the gorillas varies enormously, from as little as half an hour to as much as 9 hours before returning to camp. The terrain can be extremely difficult, with steep slopes, and dense vegetation. In addition, the altitude means participants do need to be physically fit in order to enjoy the hike.
Once the gorillas are located, your group will be allowed a maximum of one hour with them. This is to avoid causing the animals any undue stress or getting them overly used to human interactions. After this, you will return to the park headquarters and your camp.
For you to get relaxed from the heavy hikes in search for the mountain gorillas in Rwanda, go for lake Kivu holiday Known for its immaculate beaches and warm, safe swimming waters, Lake Kivu is one of Africa's Great Lakes and a wonderful destination to go and relax after a gorilla trekking safaris. You can enjoy superb conditions for canoeing and boating on the lake, while taking in the mesmerizing views of the surrounding mountains.
Lake Kivu is stunningly beautiful lake and an incredible place to visit. With no hippos or crocodiles and crystal clear, clean water, it is also one of the safest lakes in Africa. So come and explore, discover and journey along its interesting coastline. Watch unique fishing boats plying the water and find interesting villages as well as amazing birdlife set amongst true peace and tranquillity.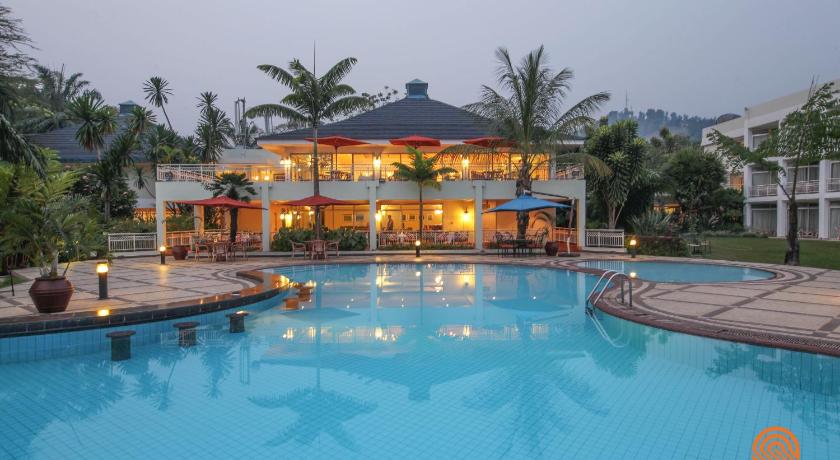 Coffee enthusiasts can see how coffee is grown and made in to a delicious cup of famous Rwandan coffee near Gisenyi. And not far from Karongi (Kibuye) is Rwanda's own 'Bay of Islands' where many uninhabited islands are covered with natural woodland and even a remarkable colony of bats.
However, it is making the journey silently and quietly along the coast that is the really special part of 'sea' kayaking on the lake.
Using their own modern and very stable sea kayaks that are designed for touring, Kingfisher Journeys operates one and two-day small group, guided Rwanda tours from both Rubavu (Gisenyi) and Karongi (Kibuye) as well as four-day journeys between these lake shore towns.