Serena Hotels Opens Doors in Goma City, Congo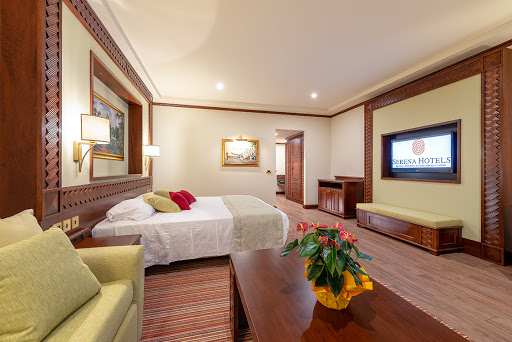 In an unmatched Goma City of the Republic of Congo. The Serena Hotels will be opening it doors on 15th September 2020 to offer services to travelers visiting the country and the interesting Virunga National Park.
Diverse and stunning landscapes, exhilarating natural beauty, tantalizing local cuisine and rich history and culture set the Democratic Republic of Congo among Africa's must-visit countries.
It is here that the massive and mysterious Congo River winds through a lush, steamy rain forest that is the second largest on earth after the Amazon and home to rare endemic species found nowhere else in the world like the bonobos, African forest elephants, mountain gorillas and the okapi.
Perched on the northern shores of Africa's Great Lake Kivu is Goma, the capital of North Kivu. In the heart of this vibrant and unique city is Goma Serena Hotel.
This is a luxury space to stay before or after Congo gorilla tours and Mount Nyiragongo Hike in the Virunga National Park.
Accessibility
Upon your arrival at the Goma Airport in Democratic Republic of Congo, the hotel will pick you and transfer you to the shores of the Lake that it is situated.
Then on the following day our guide from the Virunga Foundation will pick you up and transfer you to the Virunga Office where you will receive your Congo gorilla permits and Nyiragongo Hike.
More so if you are in the region (Goma, Congo – Gisenyi Rwanda) and interested to spend much more days and nights along side the Africa's Great Rift Valley Lake we have a promotional offer where you will stay at Lake Kivu Serena, Gisenyi and Goma and then take full experiential tour visit to the Agro, cultural and landscape destinations.