Gorilla Tours in Uganda from Rwanda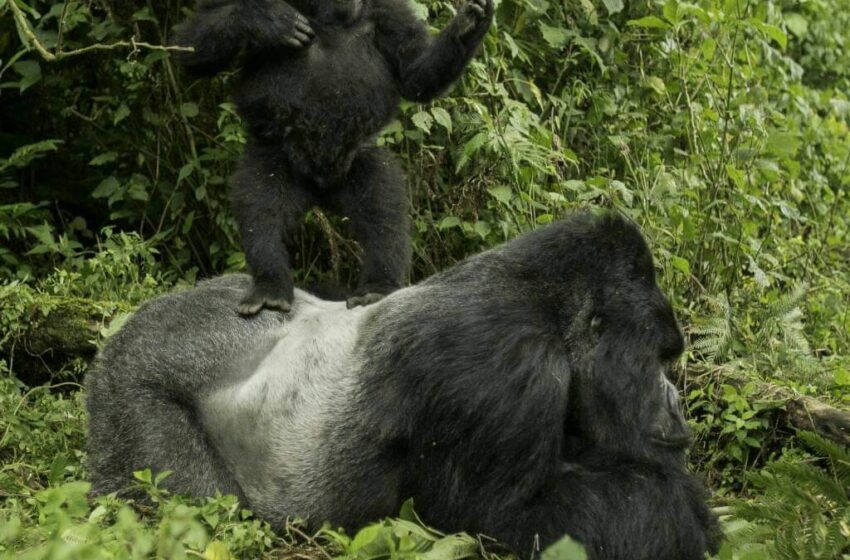 Seasonal Uganda gorilla safari from Kigali is meant for those that would love to trek gorillas in Bwindi Impenetrable National Park during the low season months to take advantage of the discounts on packages during this season and the fact that traveling to start a trip in Rwanda gives a much shorter drive time compared to starting the trip from Entebbe.
It will begin by picking you up from Kigali International Airport or your guest house to drive to south-western Uganda. You first major stop will be at the Genocide Museum of Kigali. From here you will proceed to the Cyanika Border and transfer to Uganda to either Kisoro or Kabale for overnight stay in Bwindi for gorilla trekking and other optional activities.
You will wake up very early to prepare yourself for your gorilla trek. Make sure you put on the right gorilla trekking gear which may include trousers, long sleeved shirts, garden gloves, long socks, sun glasses, a hat, insect repellents, and energy giving food, your cameras before proceeding to the restaurant for breakfast.
The lodge will provide enough drinking water so there is no need to worry. Proceed to the park headquarters to join other clients for briefing and then to the forest to look for the gorillas. Once you find them, you will be given one hour of photography and observation before returning back to the lodge. Gorilla trekking can be a little bit strenuous and a certain level of fitness may be required. We also encourage clients to take porters to give them a push or a pull during the trek. Gorilla trekking is absolutely an amazing experience one cannot explain in one word.
The month of April, May & November are low season months in Uganda: This is also the best time to venture out on a budget Gorilla Trekking Holiday; Lodges offer amazing discounts on accommodation, Permits are a lot easier to book, and generally you get to enjoy exclusive travel without the big crowds that flock the park.
This safari helps you save over 30% of the total cost since we are able to negotiate good rates from our service providers. Benefit from the discounts that we get from Lodges and as well as our transportation. There other advantages of traveling during low season where by there is no competition and shortage of gorilla permits since few people come during the months of April, May and November. You will therefore be guaranteed of gorilla permits since they normally don't run out of stock during these months.