Luxury Rwanda Gorilla, Lake Kivu Holiday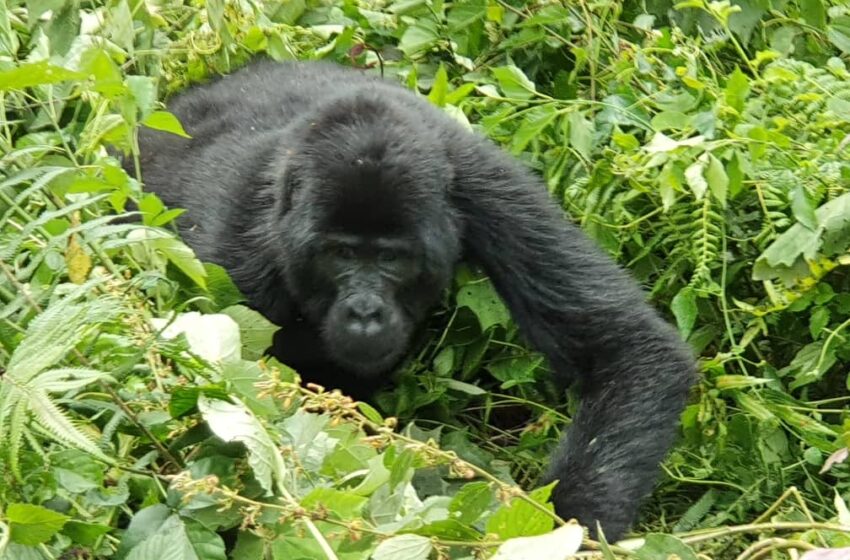 Rwanda is where you can come face to face with wild mountain gorilla. And, for many, that is thrill enough. Yet Rwanda, has a lot more to beat its chest about. You can explore the natural wonders of unspoiled rain forests or relax on the shores of translucent-blue Lake Kivu. In many ways, luxury Rwanda safari holidays offer every facet of the perfect African adventure.
Green and mountainous, this small central African nation packs in an astonishing array of jaw-dropping scenery, Eco diversity and leisure activities. From the friendly buzz of downtown Kigali to the jungles and big-game savannah of the world-class National Parks, Rwanda really does have it all.
If gorilla trekking comes top of your African bucket list then head north. There is simply nowhere better to make acquaintances with a silverback than amid the lush jungle of the Volcanoes National Park.
No single memory will ever cross your mind apart from the time you come across the gorillas. The gorillas have tended to occupy the tourism industry for this 21st century. You will be guided in the in the forest which involves hilly hikes and sometimes slippery during the rainy season. But the encounter with a gorilla is worthwhile the tiredness that takes about 2-6hours before you meet them and you will only be left with these giants for a maximum of 1hour.
Lake Kivu, on the Rwanda/Congo border, the largest, is like a giant inland sea with some interesting lakeside towns. Kibuye, two hours from Kigali, is a relaxing retreat for swimming, canoeing and water-skiing. Gisenyi, a famous resort in the past, now has a sleepy forgotten air with some fine but neglected buildings from the Belgian era.
Lake Kivu with the new modern and stylish luxury hotels is a place to visit after gorilla trekking in Volcanoes National Park in Rwanda. A boat ride on the Lake shores where you will have a chance to see a lot of bird species and different water loving animals on the Lake shore will not leave you the same. If you are not high end you can go with local boat and if you want something fancy stay and book your boat ride with the sophisticated luxury Lake Kivu Serena Hotel just at the shores of Lake Kivu in Gisenyi.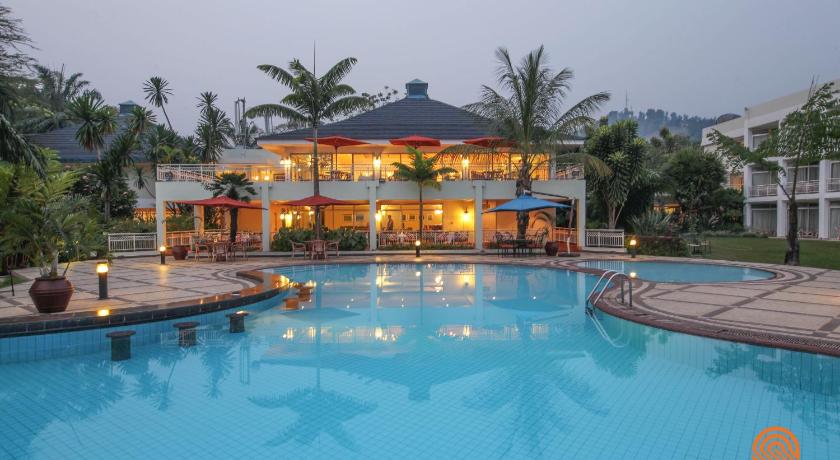 Lake Kivu Serena Hotel
A key ingredient to every successful holiday is some time spent on a pristine beach. Rwanda might be a landlocked country, but that doesn't mean you can't get your dose of fun under the sun. Serena Hotel is located on a private beach on the banks of Lake Kivu, one of Africa's Great Lakes.
Here, you will be able to tan, swim and build sandcastles to your heart's content. Lake Kivu's tranquil waters aren't the hotel's only draw card; there are a host of other activities for every type of traveler to enjoy.