Why You Should Choose Mikeno Lodge in Virunga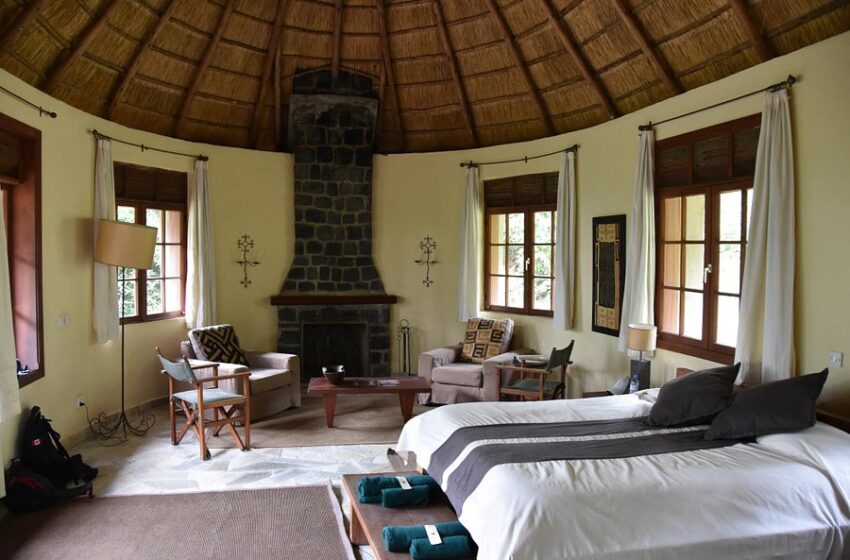 Mikeno Lodge is firmly located in the most popular national park in the Democratic Republic of Congo. The Park has very many accommodations (lodges, camps and hotels) but why should you choose your stay at Mikeno Lodge?!
Proximity to Bukima Patrol Post (starting point)
Gorilla treks in Virunga National Park start from the Bukima Patrol Post which is located so close to the luxurious Mikeno Lodge. When you stay at the Mikeno Lodge, you are just a stone's throw away from where the gorilla treks in Virunga start from – Bukima Patrol Post.
Therefore, you will not need to drive long distances from the lodge to the starting point. At Bukima, you will first be briefed about the activity (gorilla trekking) of which in the process you will be told the dos and don'ts during gorilla trekking. After the briefings, you are grouped into 8 individuals per trekking group and then you are given one habituated gorilla family to trek, one gorilla family per group – the Park has 8 habituated gorilla families.
Security
Virunga National Park closed to tourists for almost a full year due to the insecurities in the park. The park was later reopened but there are still some parts of the park that are still insecure. The only secure accommodation in the park is now Mikeno Lodge, which is 100% safe.
Other accommodations, some of them, might be secure but according to the board that governs the park has only assured one secure accommodation, which is Mikeno Lodge. Therefore, booking another accommodation besides Mikeno, you're just doing it at your own risk.
The Itinerary of Virunga Park only Includes Mikeno
As already noted above that some parts of the park are insecure, the itinerary for trekking gorillas nowadays is only designed by the Virunga National Park itself. This is because of your safety as the people on ground, in the park, are the only ones knowing the secure parts in this legendary park.
You shouldn't really get scared to go trek gorillas in this park because of insecurity; the Park is so big and there's a part which is totally out of a harm's way and tourists do trek safely throughout the year, as long as you book directly through Virunga.
Or, you can also book through a trusted tour operator which will forward in your wishes directly to the park and enjoy the cheapest and magnificent mountain gorilla expeditions in Virunga.
Itineraries in Virunga are currently designed neither by the tour operators nor by you, you should only follow Virunga's itinerary – which is actually for your own good and safety! The Virunga itinerary includes only one accommodation, Mikeno Lodge, which is believed to be the safest and most protected one.